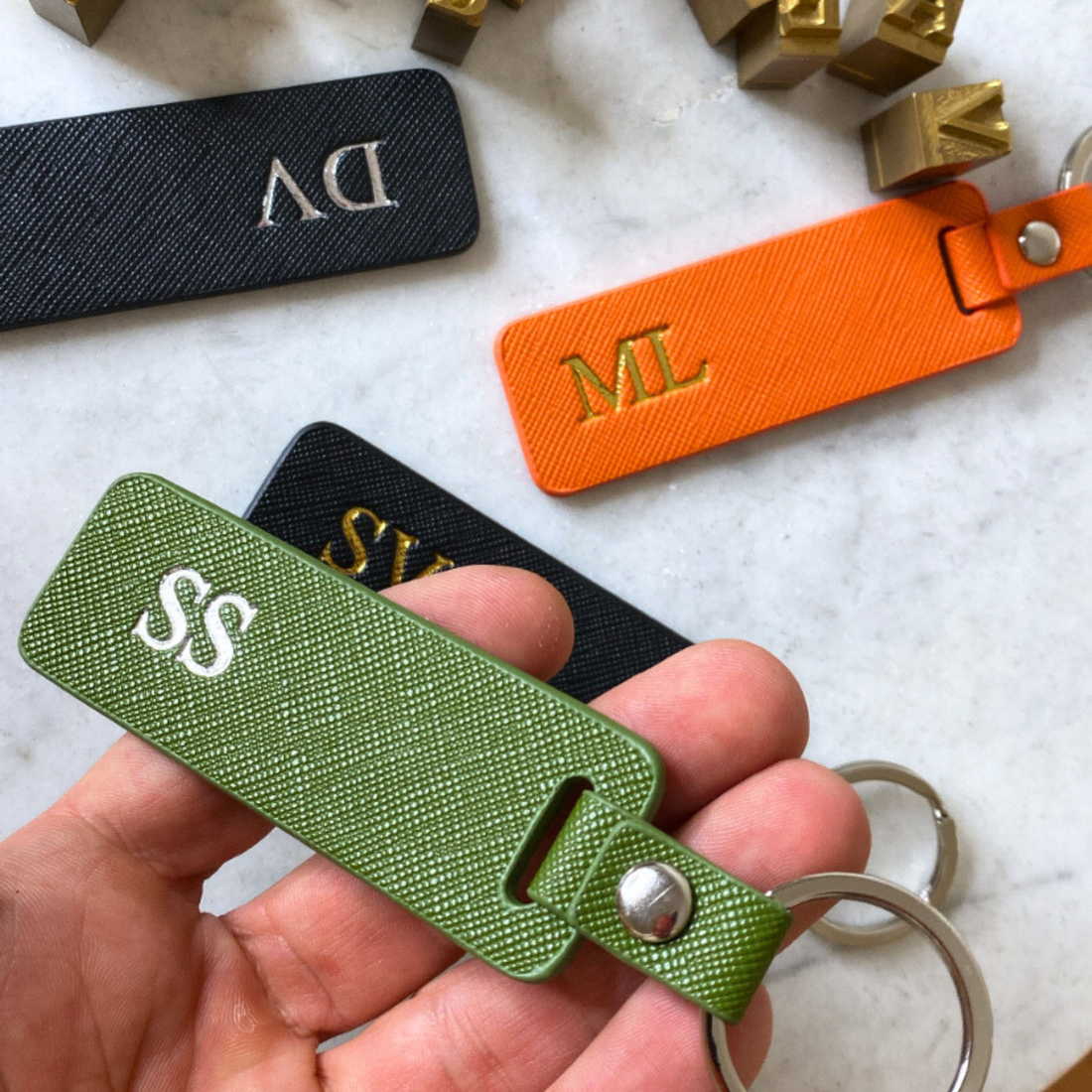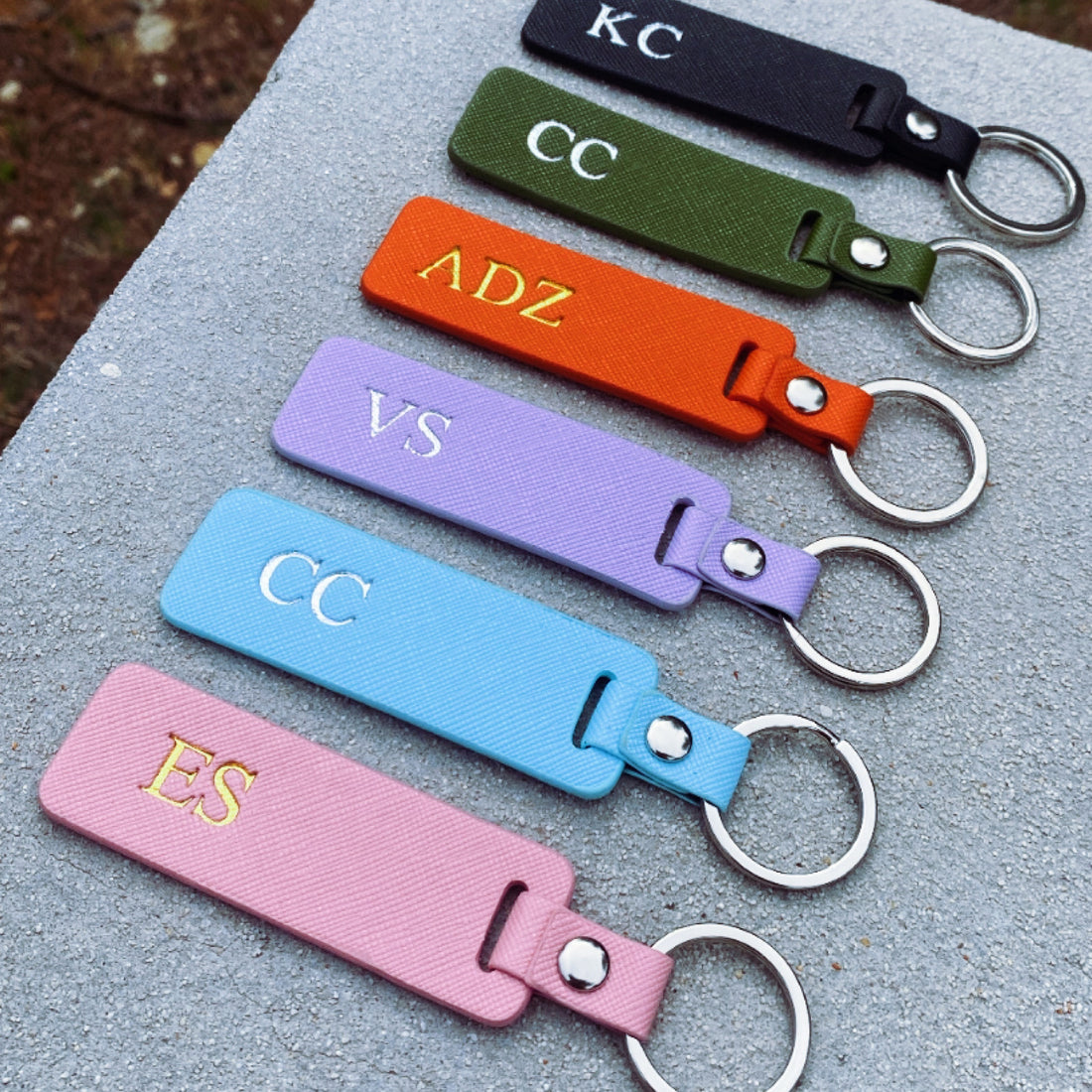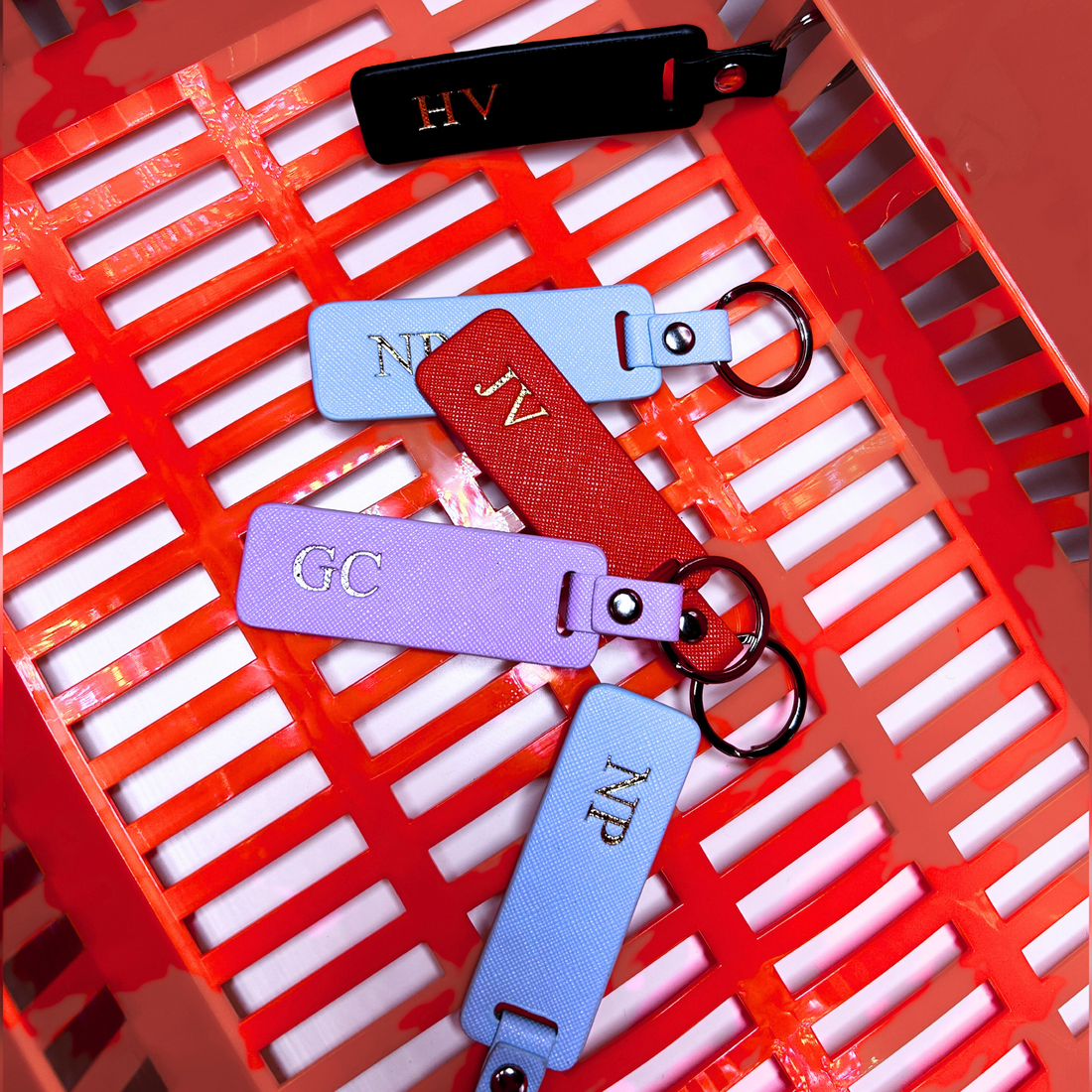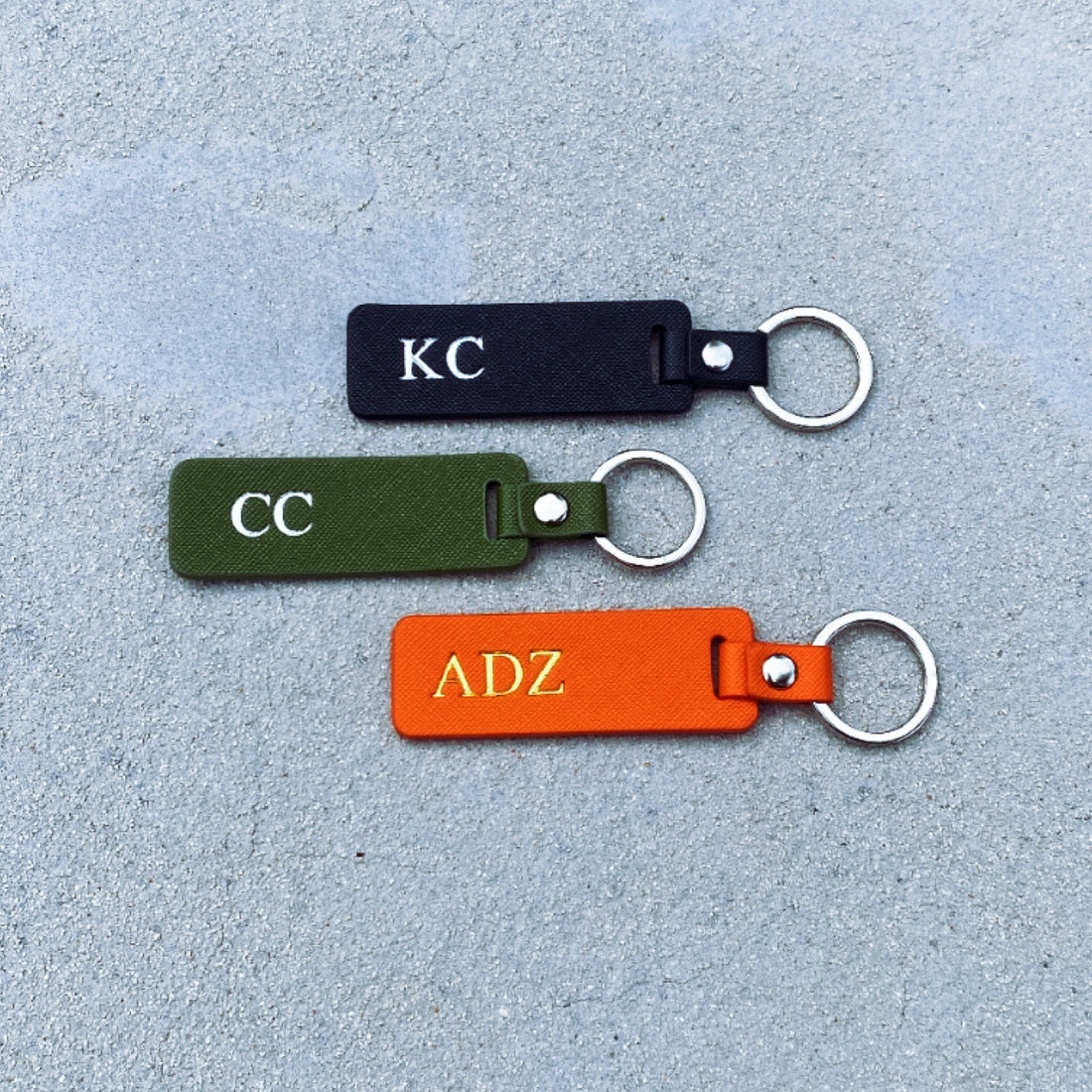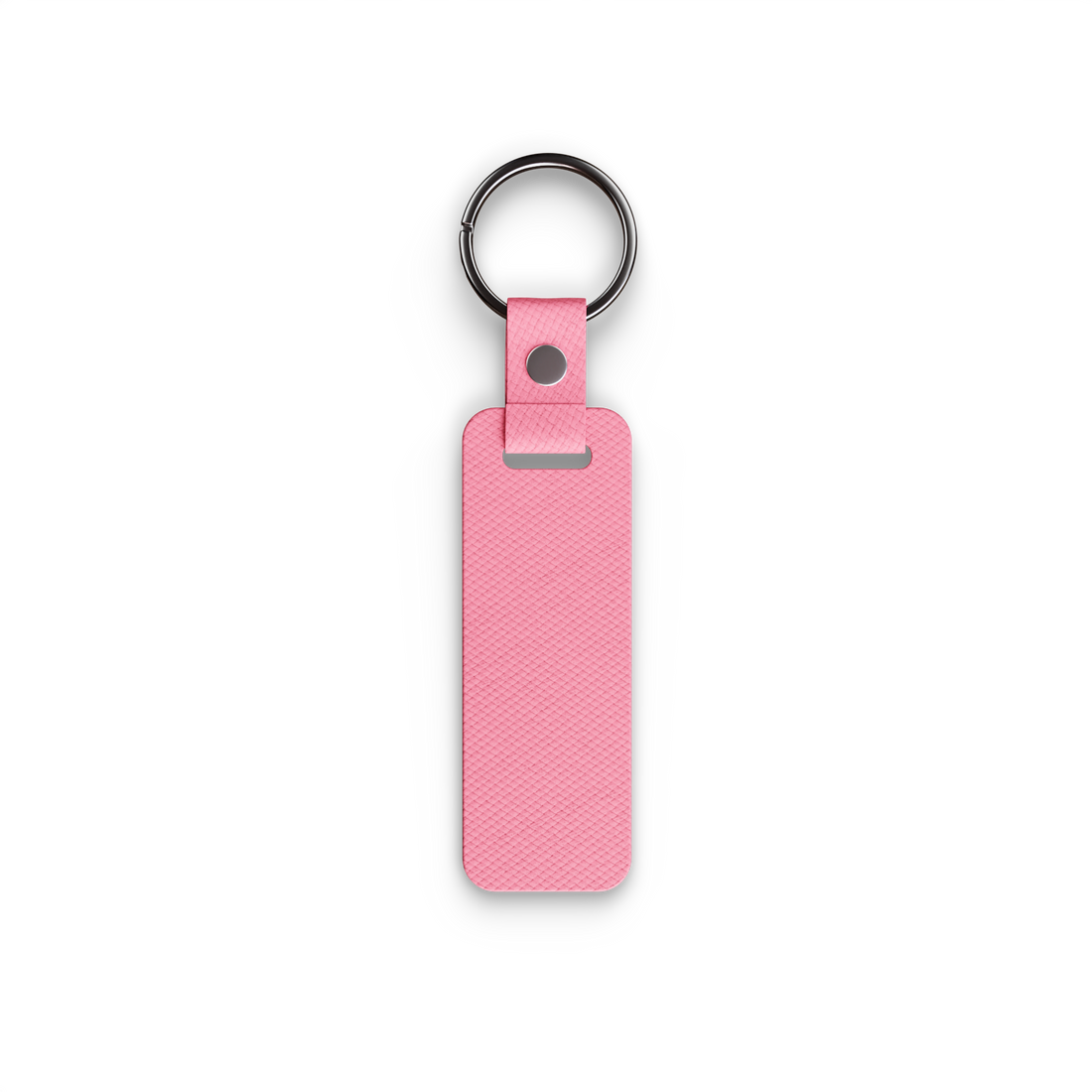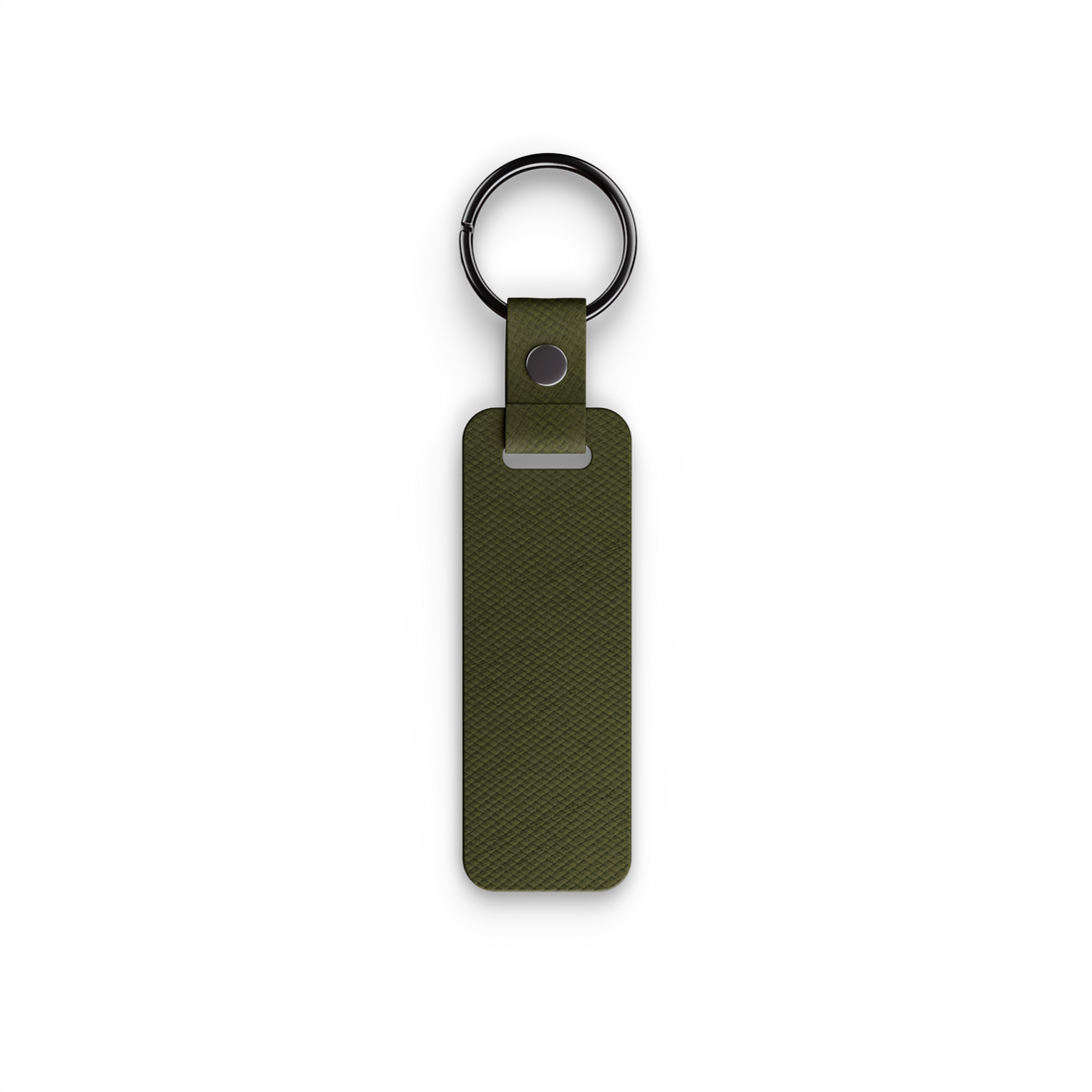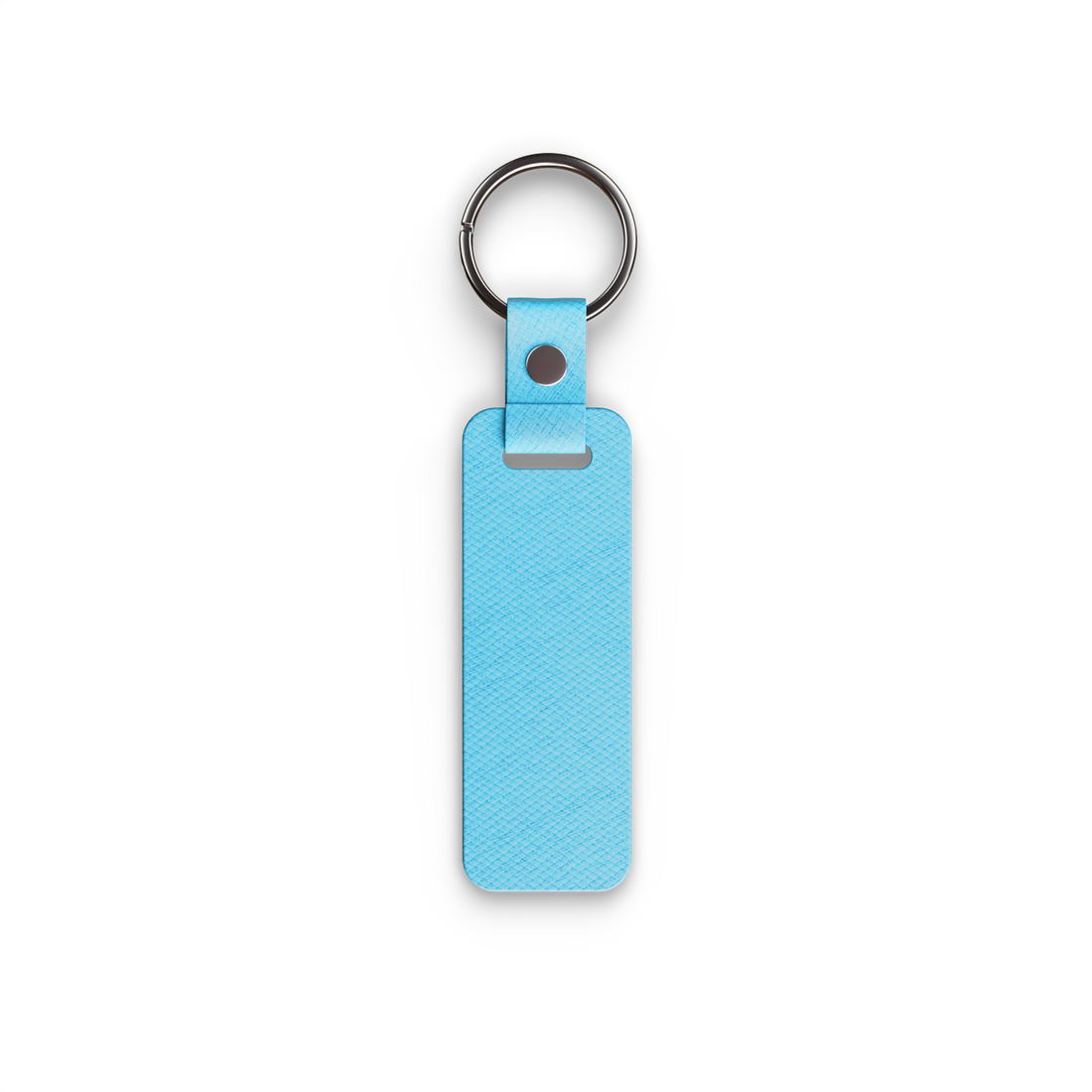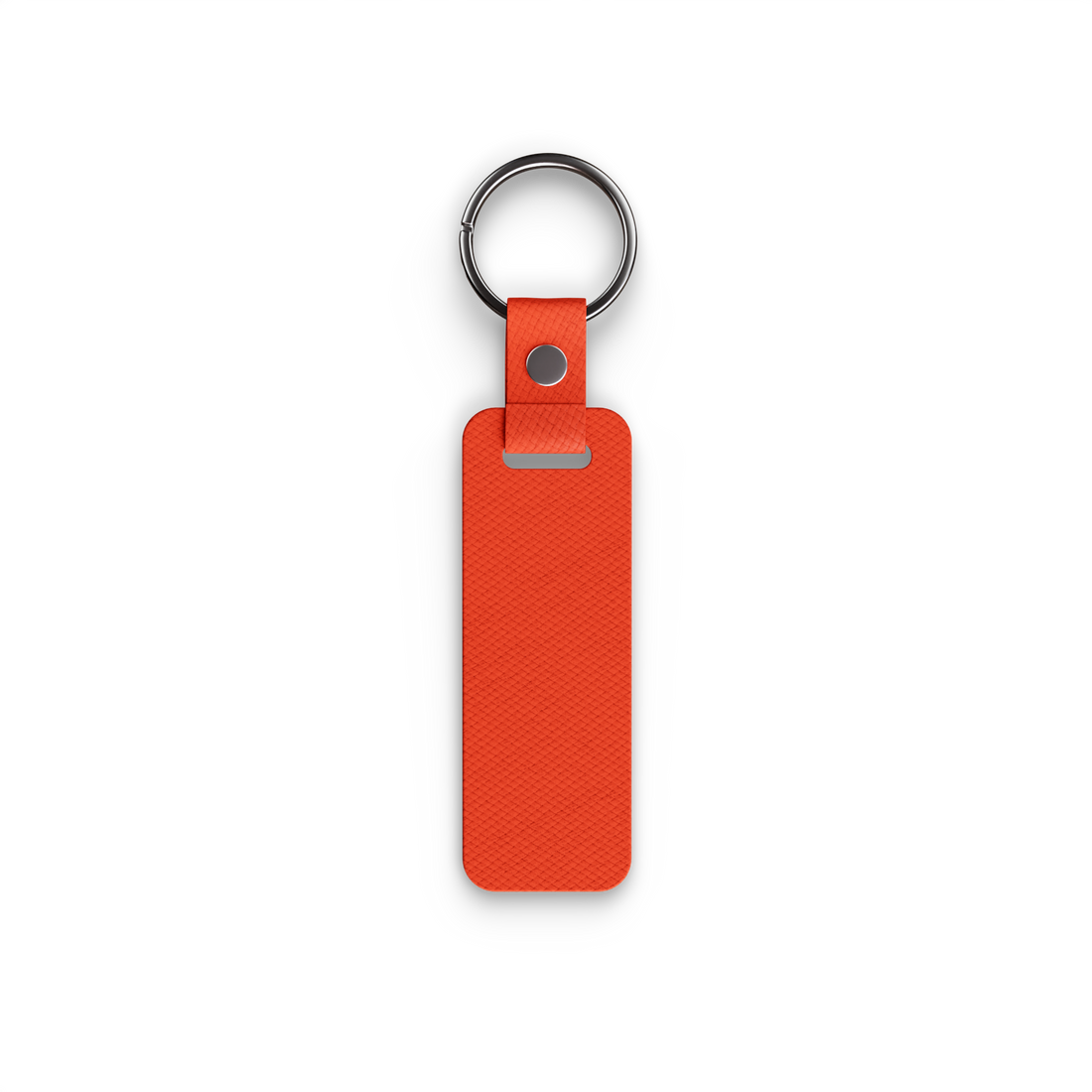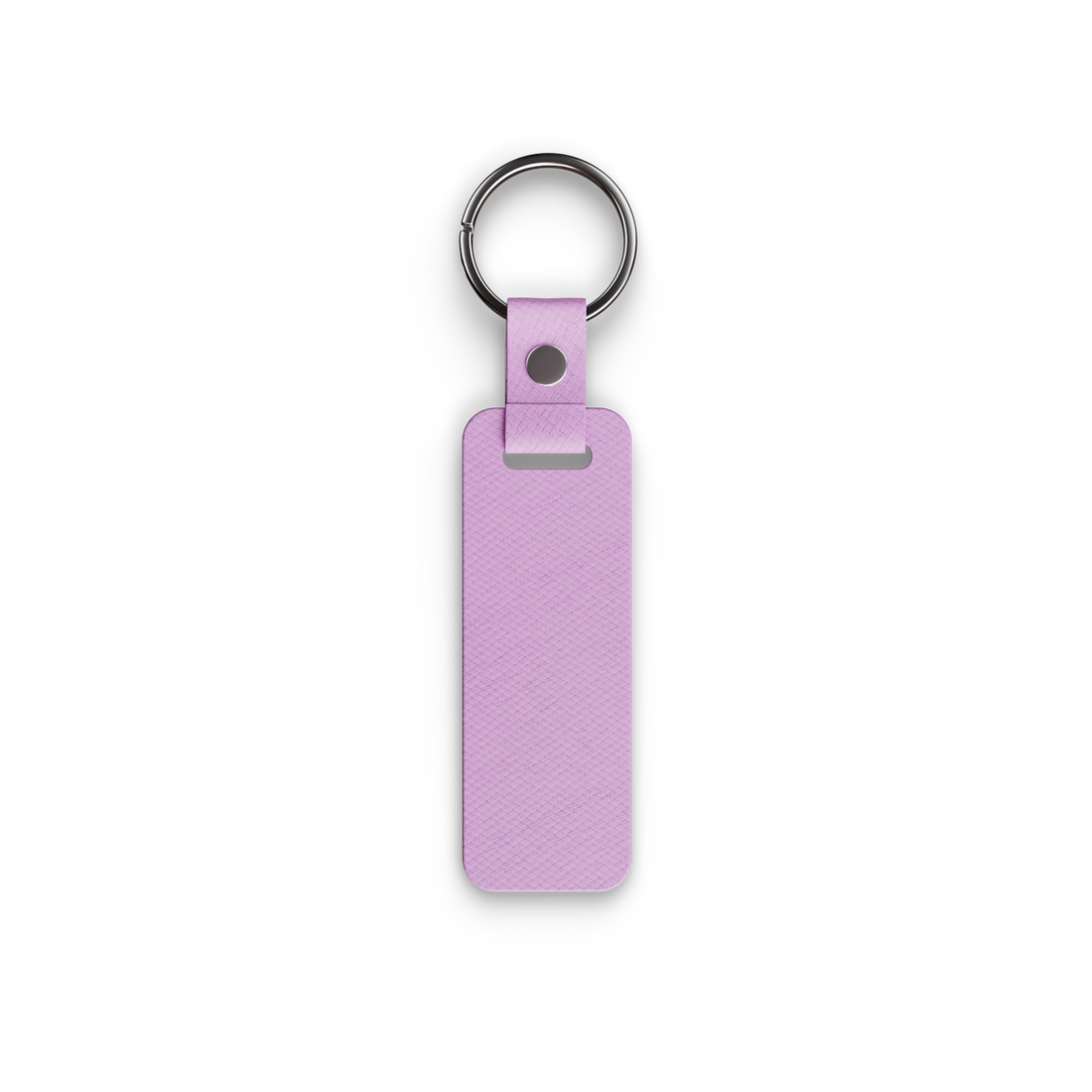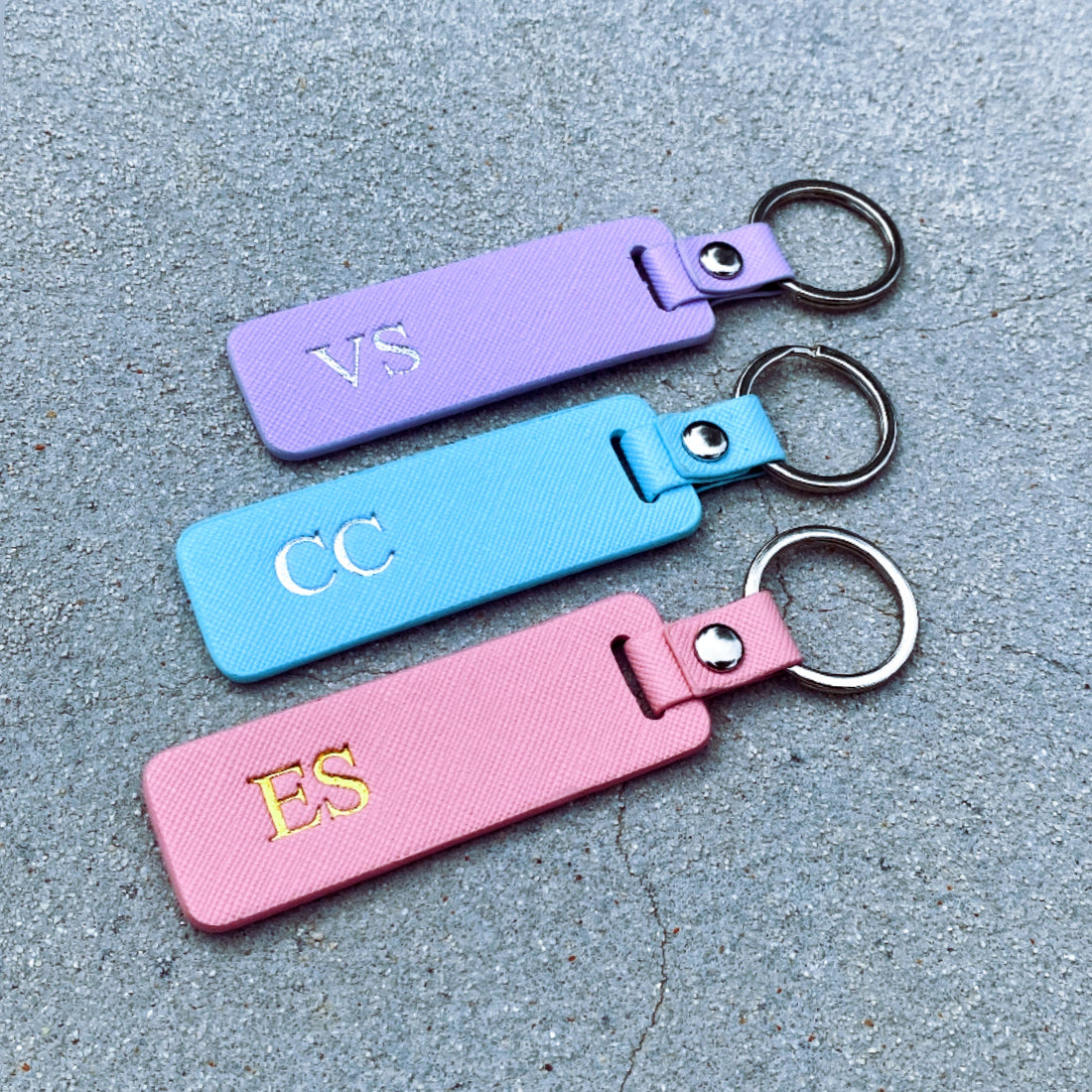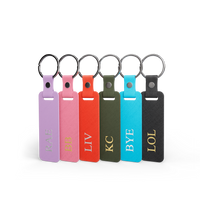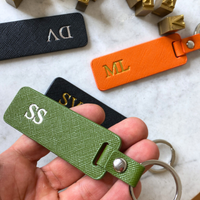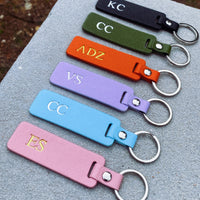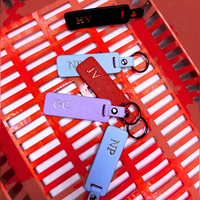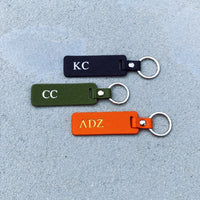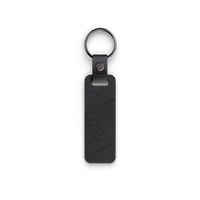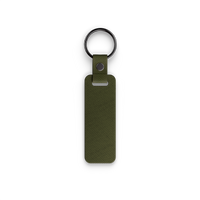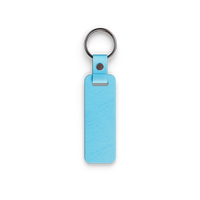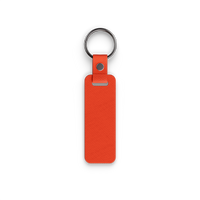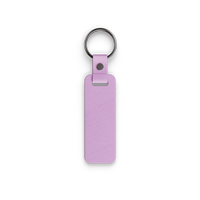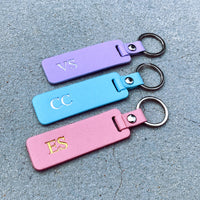 Handmade from vegan Saffiano leather our keyrings add style to your house and car keys. These cute keyrings make for the perfect gift, or just be selfish for once and treat yourself !
-Vegan Saffiano leather -  cruelty free
-Length 8cm
-Add initials in gold or silverfoil
-Silver hardware to match your keys
-Free velvet gift bag
-Free personalisation!
-What are you waiting for?
-Vegan Saffiano leather
-Length 8cm
-Silver hardware to match your keys
-Velvet gift bag!
-Free personalisation in silver or gold!
-What are you waiting for?
*Clean with a lukewarm water and a soft cloth only when needed, avoid the personalisation when doing so
*Avoid throwing your product in a messy bag or purse, avoid contact with sharp objects and edges
*Keep away from heat and direct sunlight, water, oils and perfumes to ensure your product stays in good condition
*Our personalisation is done individually on each item which is unique, and therefore may have slight imperfections
*Please note that over time personalisation can fade or get scratched, this is an
active object constantly in and out of bags and pockets. Please bear this in mind
Let customers speak for us
Leuk
Mooie porte-clé, leuk om cadeau te doen. En voor mezelf :)
Mooie sleutelhanger en super service
Cute gift
Gifted my hubby and myself matching keyrings. Our initials in gold give it a nice touch without being "too much". Nicely presented in a pouch so no need for wrapping paper ;-)
Thank you for the personal note, will recommend to others!