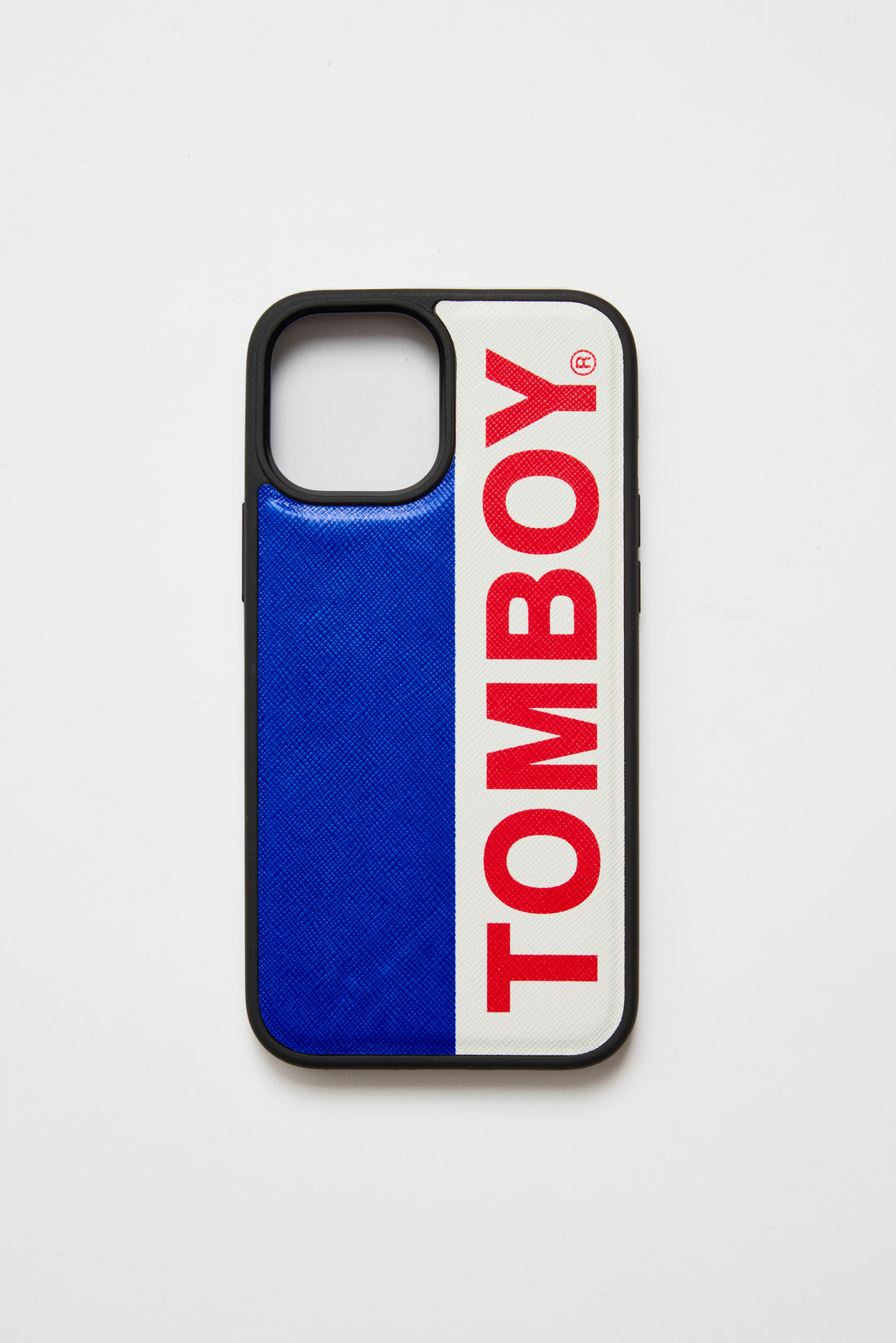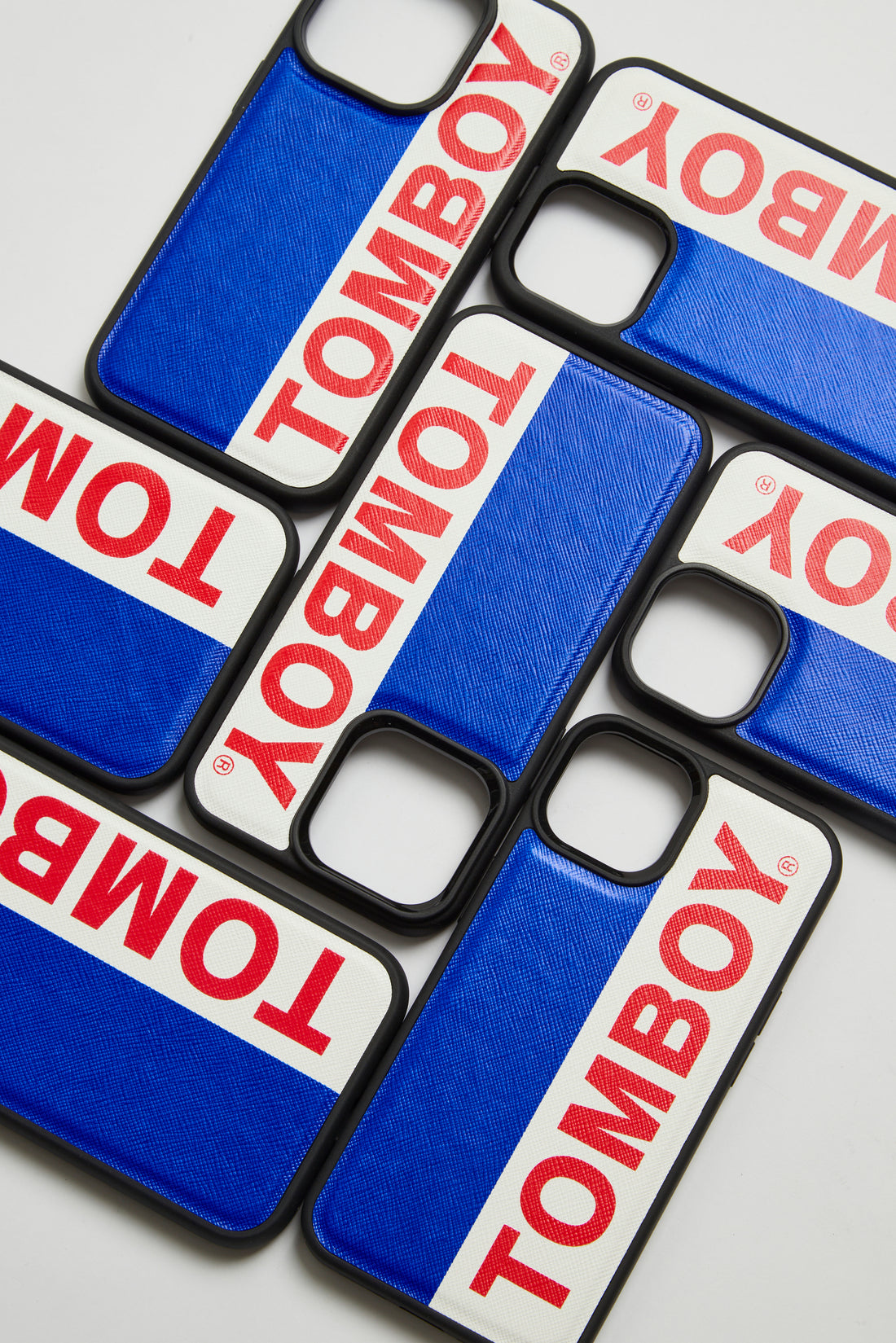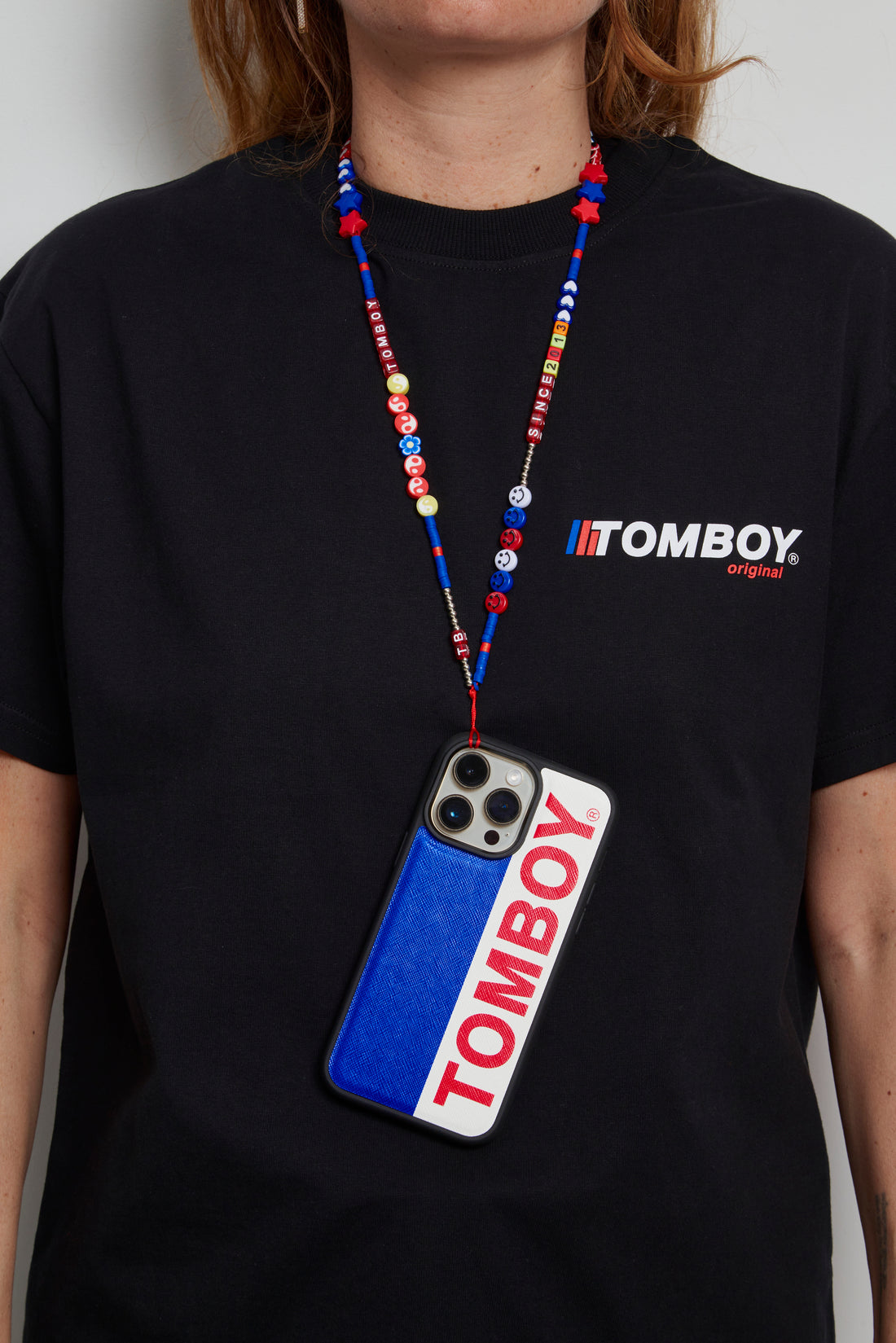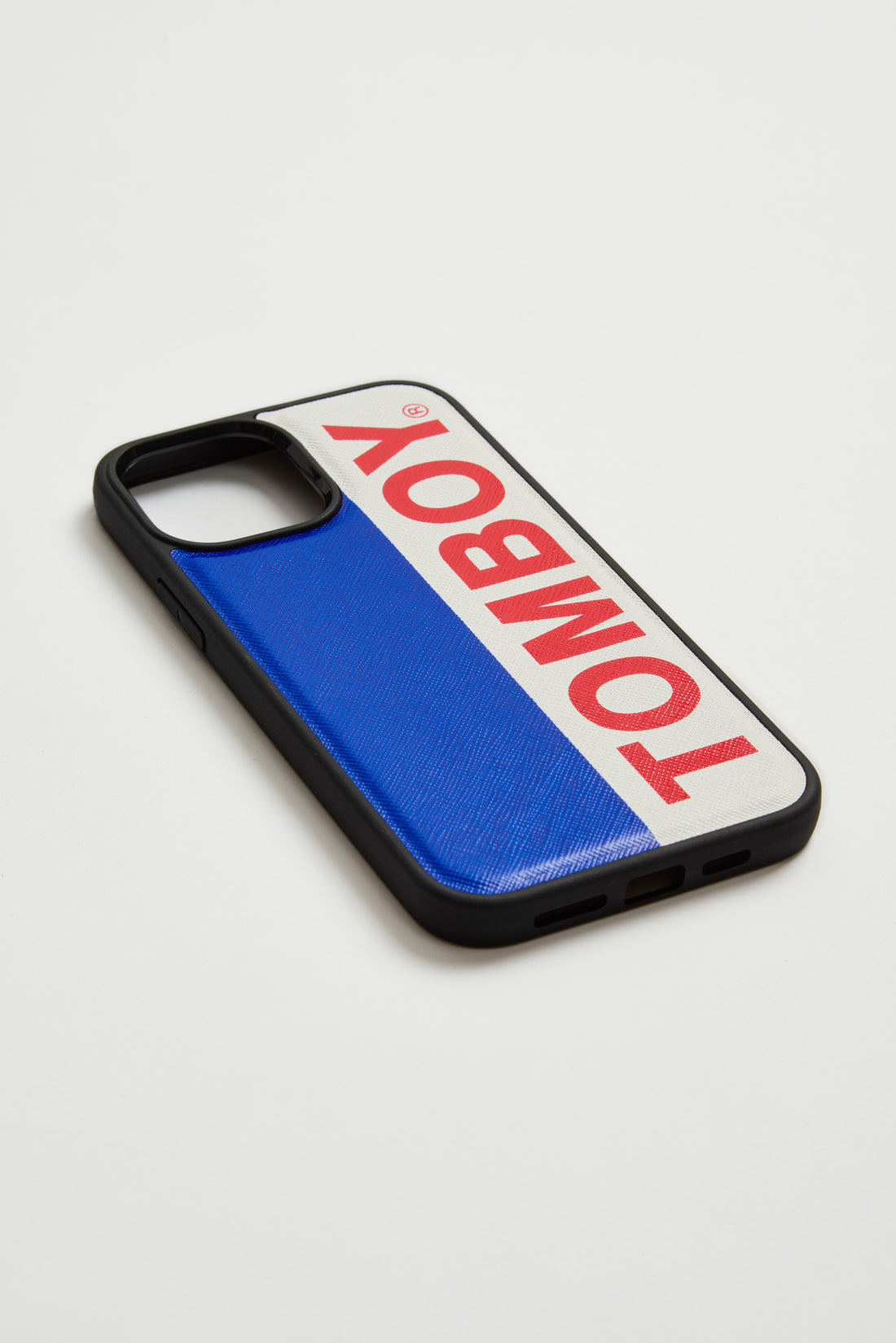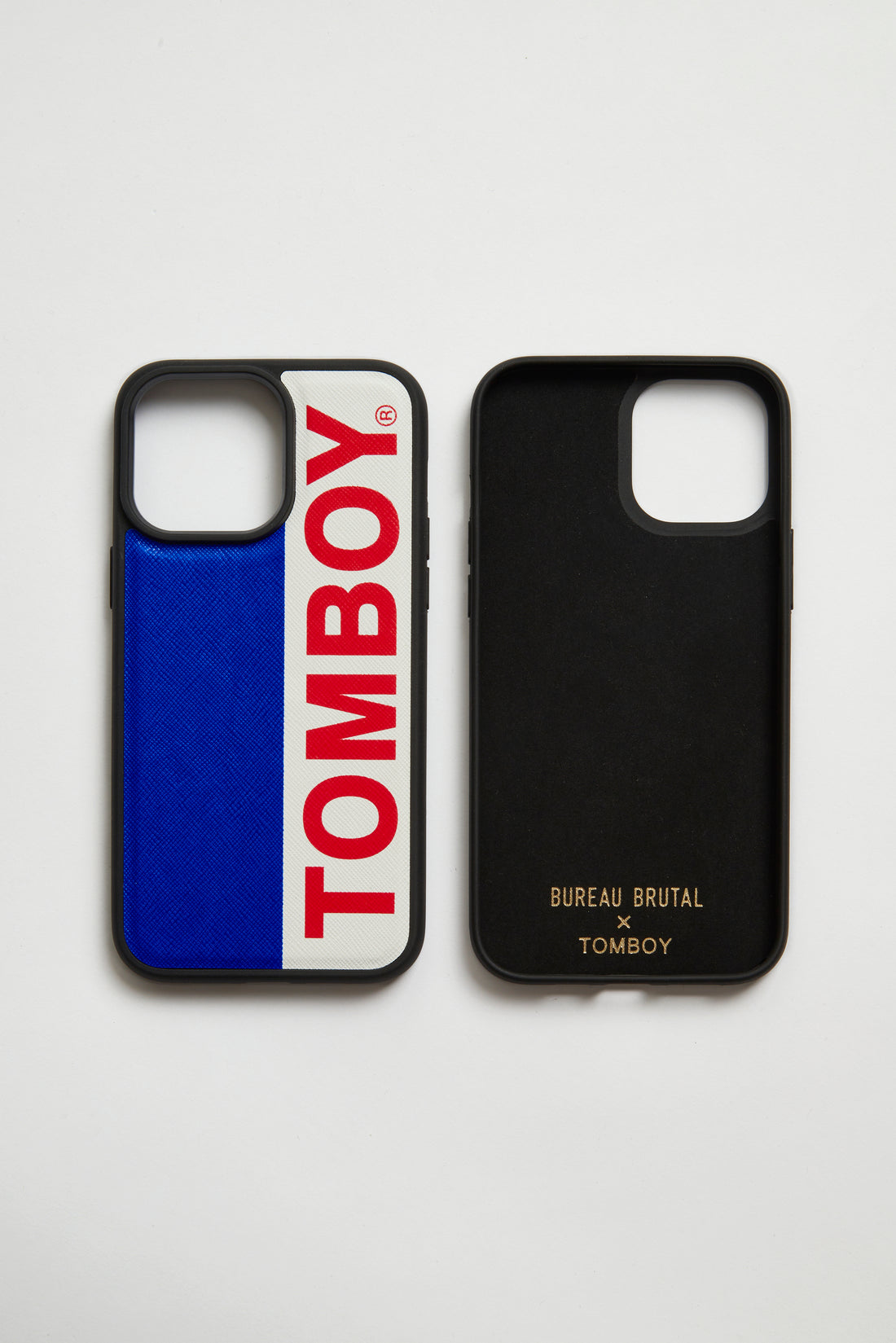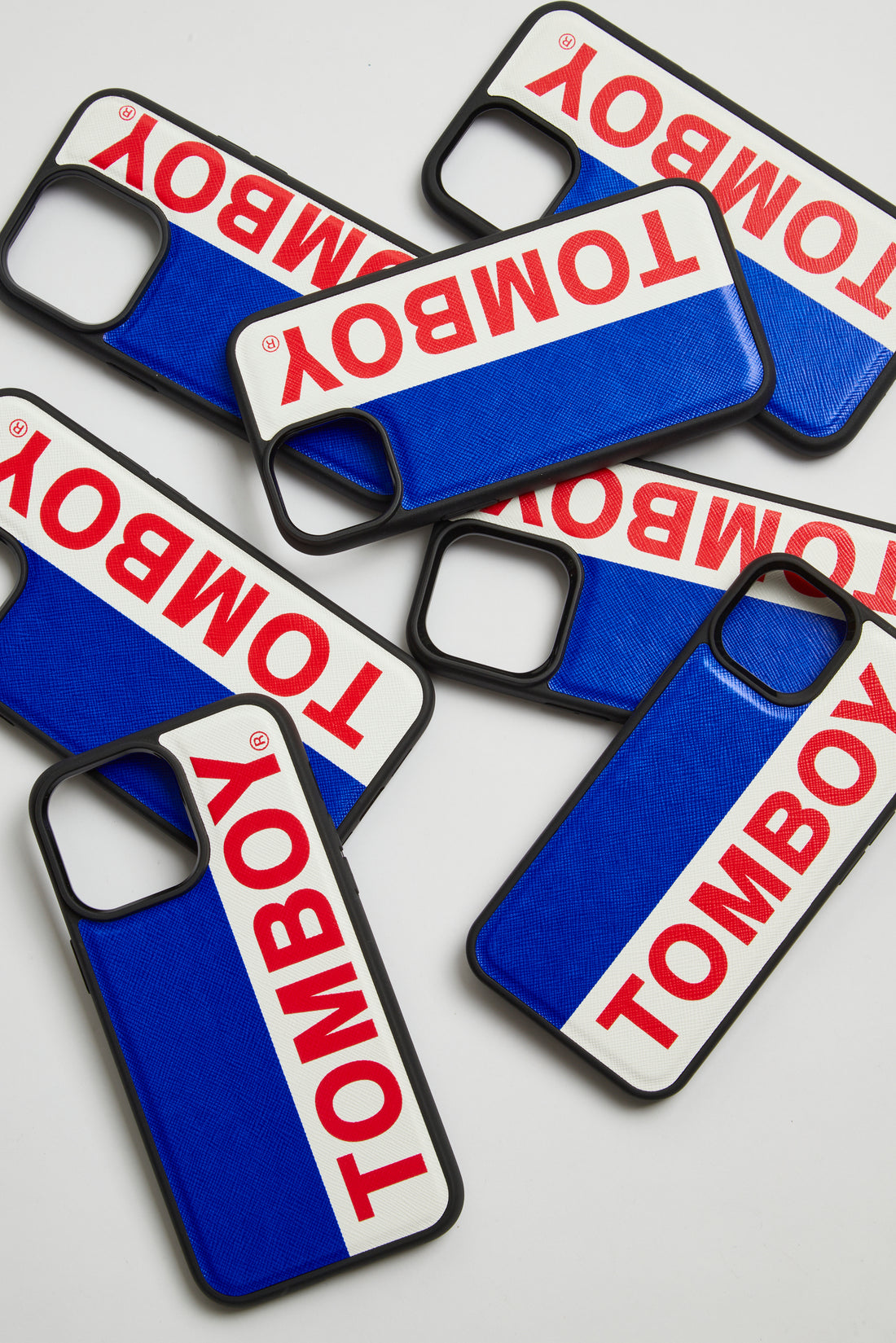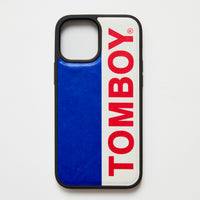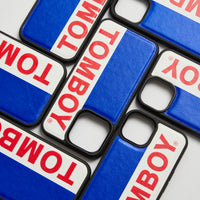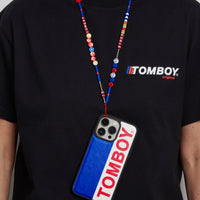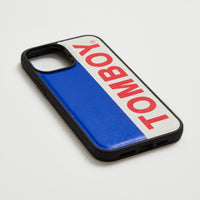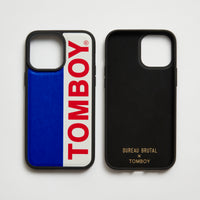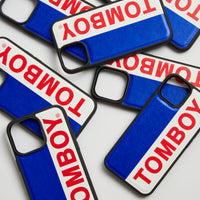 TOMBOY x BUREAU BRUTAL iPhone Case
LIMITED EDITION TOMBOY X BUREAU BRUTAL
Introducing our signature iPhone cases in collaboration with TOMBOY. Made from vegan Saffiano leather, with the two-tone design monomaniacally dear to TOMBOY and with elevated edges. 
-Rubber Polycarbonate case + vegan Saffiano leather backing
-Protective rim all around the phone
-Suede lining, BB x TOMBOY logo

-Wireless charging (depending on the charger)
NL: Sea, Sun & Selfies… Dat staat er op het zomerprogramma van het Belgische TOMBOY, dat deze zomer een limited edition iPhone-hoesje lanceert met het Brugse accessoirelabel Bureau Brutal. Gemaakt uit Saffiano leer en bedrukt met het iconische tweekleurige ontwerp dat TOMBOY zo dierbaar is, tilt dit IT-accessoire je scrollsessies op het terras, sms'jes vanop het strand, posts in nachtclubs en selfies bij het zwembad naar een hoger niveau.
FR: Sea, Sun & Selfies …. Le programme estival de TOMBOY qui, pour l'occasion, drop sa nouvelle coque iPhone avec le label d'accessoires Bureau Brutal.
En cuir Saffiano et au design bicolore monomaniaque cher à TOMBOY, ce nouveau hit sent bon le scrolling en terrasse, les textos sur la plage, les posts en boîte de nuit et les selfies piscine. 
ABOUT TOMBOY
Het welgekende logo dat voor de helft felrood en Klein-bauw is, staat bij iedereen in het geheugen gegrift. Het is een vector van herkenning, een statement dat bevestigt waar het merk voor staat: rauw en onopgesmukt, terwijl het toch eigentijdsheid uitademt. Het ageless design slaat de brug tussen generaties en het staat iedereen vrij het zich eigen te maken.
ABOUT BUREAU BRUTAL
Bureau Brutal werd in 2019 opgericht in Brugge (België) en is ontstaan uit een 'Het is nu of nooit' besef en 'OMG ik ben bijna 30' realisatie van de bedenker Gille Demuynck. Bureau Brutal staat bekend om zijn gedurfde combinaties van kleuren en grafische lettertypes en de populaire optie om het hele assortiment aan accessoires, gaande van iPhone-hoesjes en laptoptassen tot sleutelhangers en reisgadgets te personaliseren.
*Clean with a lukewarm water and a soft cloth only when needed, avoid the personalisation when doing so
*Avoid throwing your product in a messy bag or purse, avoid contact with sharp objects and edges
*Keep away from heat and direct sunlight, water, oils and perfumes to ensure your product stays in good condition
*Our personalisation is done individually on each item which is unique, and therefore may have slight imperfections
*Please note that over time personalisation can fade or get scratched, this is an
active object constantly in and out of bags and pockets. Please bear this in mind